Massage @ shambhala Wellness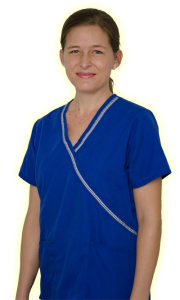 Emily Capehart
Licensed Massage Therapist
(405) 740-1488
Emily became a licensed massage therapist after training at Universal Body Wellness in McKinney, TX. Emily loves her work and believes that the power of therapeutic touch is an important tool for anyone seeking balance, relaxation and well-being in their lives. She is currently in the process of continuing education and internship in order to receive her National Certification for massage therapy. Her favorite techniques as a therapist are: Deep Tissue, Swedish, Hot Stone, Prenatal, and Myofascial Release.
In her free time, Emily enjoys art, music, traveling, and being raised by her beautiful daughters.
Dan Fedorisko
Licensed Massage Therapist
940-390-0644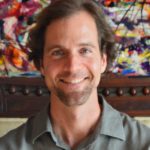 Dan's favorite modalities are myofascial release, craniosacral therapy, foot reflexology, and beginner-level acupressure. Dan uses his intuitive and therapeutic gifts, continues studies in bodywork, humanities, and psychology, and draws upon his bachelor's degree in kinesiology and master's degree in occupational therapy earned at Texas Woman's University.
Life's amazing wake up calls have inspired Dan's pursuit of bodywork and massage as his vocation for over 20 years. Through healing touch, Dan loves supporting people's wellness, creativity and life paths.
Dan hopes each client benefits individually from bodywork and massage. Some client-centered benefits can be: relaxing for well-being, restoring one's self from injury or overuse, integrating the body's wisdom, engaging in meaningful activities more freely, reflecting upon life's on goings and relations, and simply attuning to one's essence.
Loretta Evans
Licensed Massage Therapist
(940) 368-6610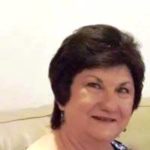 Loretta has been a massage therapist for more than 10 years. She is also an certified Occupational therapist assistant and a Compassionate Touch practitioner.
She uses modalities such as; Swedish massage, Reflexology, Aromatherapy, Myofascial release and Prenatal massage. Her latest service she is incorporating in her practice is Compassionate Touch massage for seniors.
How does compassionate touch improve the quality of life? 
Quality of life refers to an individual's emotional, social and physical well-being. Many times the physical pain and the emotional stress can diminish an individual person's well-being, special when there is a lack of caring Human Touch. This lack can lead to further discomfort and/or feelings of isolations. Sensitive massage and compassionate touch can help the individual thrive by regaining their quality of life.
Leigh Rogers
Licensed Massage therapist
940-367-7445