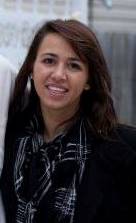 Intermediate Yoga class | date and time TBA
Intermediate yoga is for those that want to enhance their practice a little further.  Its a mix of hatha and vinyasa flow with a few other styles of yoga to add more variety and to expand the student's knowledge of all the different forms.  The poses are held a little longer than the beginners class and a little more endurance is encouraged.  As always there are modifications to work with each individual's body.
Tiffany will be teaching this class. She mentioned that Yoga has transformed her life on and off the mat, and she is passionate about sharing its gifts and benefits with others. Tiffany is trained in Vinyasa, but she appreciate the discipline and patience that comes with Hatha yoga and enjoy using the principles of Hatha as a foundation for her own practice and in her teaching.