Prenatal Yoga
Saturday 11 am-noon
Fee; $40 per month (4 classes) or $15 drop in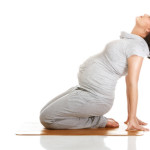 Prepare for birth with poses modified for pregnancy. This slow class will help relax the lower back, open the hips, and strengthen the pelvic floor. Mama and baby connect with visualizations and meditations for a safe and healthy delivery.
This series of prenatal classes will guide new mothers through breath work, relaxation techniques, mind-body awareness, and strength to move through a healthy pregnancy and labor. Home practice will be encouraged and students will be taught how to start their own safely with accompanying worksheets. We will also focus on post-natal mental health with notes to take home.
With enough interest I would be very happy to start a regular postnatal class for all moms looking to rediscover their new bodies, regain strength, relax, and connect with other women. Please let us know!
 Prenatal yoga classes help mamas prepare for birth, relax the lower back, open the hips, and strengthen the pelvic floor.
Call us today 940-380-8728 or use our contact Page.
Pre-registration required
Workshop location: 215 East University Drive, Denton TX 76209.
Instructor: Meg Kirby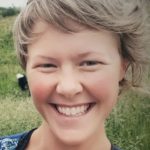 An artist, foodie, and adventure lovin' Yogini, Meg had her first experience with Yoga in 2010 in her home city of Calgary Alberta Canada, while she was going through a very tough transition in her life. Soon after she came to realize that Yoga was not a work out trend soon to disappear.
That it truly is an art – The art of loving one's self and those around you; The art of finding peace and beauty within you and all around you; The art of motion, grace, and compassion.
One of the most pivotal lessons that Yoga has taught her is the importance of community. The community at the studio picked her up and gave her little shoves forward when she needed it. With help from the community, commitment to her practice, and a growing compassion towards herself and others, she began to see that she had the potential to also help others in kind and took her initial YTT at the Ananda Ashram of Monroe NY in August of 2014. Afterwards she took additional training in Aqua Kriya Yoga and Prenatal Yoga before becoming a mother herself.
Her sincere wish as a teacher is to help others to shine their inner light brighter, and help them to see that there is a reality beyond the darkness of depression, anxiety, and physical pain.
Meg specializes in – Restorative, Pre-natal, Post-natal, Chair Yoga, Gentle Hatha, and Aqua Yoga's.