Bill Barnhill
alphahypnosisdenton@gmail.com
940-390-4219
Bill Barnhill is a certified hypnotist with the International Medical and Dental Hypnotherapy Association® which is dedicated to healing body, mind, and spirit.
He is practicing hypnotist since 2004 and a contractor in the field of Neurotherapy, Bill also has an advanced certification

in EFT (Emotional Freedom Technique or Tapping) and a Masters of Education in Counseling and Biofeedback. Using a combination of hypnosis and EFT, Bill has a high success rate in the areas of smoking cessation, weight loss, sports, sleep issues, and anxiety-related issues.
The objective of hypnosis is to help create a sense of peace and harmony within the individual so the current challenge can be met and dealt with in a positive manner, thus making the journey toward wellness and peace of mind less traumatic.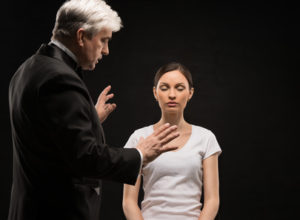 Hypnosis can reduce panic and fear in the patient associated with surgery, dental and hospital procedures and catastrophic illness. It can teach the patient how to use Self-Hypnosis to control pain and aid in the healing process.
In addition to medical challenges, Hypnosis helps persons deal effectively with non-medical problems. Finding solutions to self-sabotaging habits leads to peace of mind and control of negative behavior. Self-Empowerment is the goal.