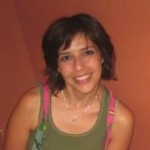 Shea Ebrahimi,
Teaches the Intermediate Hatha Yoga class on Wednesday class from 6-7  Pm
Re-establish your yoga practice with our intermediate Yoga Basics, designed to give student a solid foundation in poses, breathing techniques and philosophy.
Derived from our Foundations Series, Yoga Basics is the perfect place to begin – or to reawaken your interest and resume your practice! A short series of slower paced, informative classes will provide you with a strong foundation in the practice of Yoga, preparing you to proceed to other classes offered by Shambhala Wellness Center Class may include discussion of the historical and philosophical background of Yoga, study and practice of the fundamental Yoga postures including correct body positioning and alignment for your body, and detailed instruction on how to combine breath and movement.
Register online