Noelle is a Licensed Professional Counselor (and LPC Supervisor) and a National Certified Counselor with over 20 years experience providing individual and group counseling. She is an Assistant Professor of Counselor Education and Supervision at Argosy University in Dallas. A New Orleans native, Noelle earned her bachelor's degree from Loyola University and a master's from the University of New Orleans. She has lived in Texas since 1993 and received her Ph.D. from St. Mary's University in San Antonio in 2003.
Noelle's practice is focused on counseling adults. Her primary clinical interests include LGBT issues, women's issues, parents of children with sensory processing issues/autistic spectrum disorders, mindfulness meditation, Buddhist psychology, and transpersonal issues.
"I believe that counseling is a mutual endeavor involving a genuine relationship between client and therapist. My focus is on providing a supportive environment to promote clients' exploration of meaning in their lives. I believe people are intrinsically motivated toward growth and wholeness, and that existential and spiritual aspects of life deeply impact our life experiences."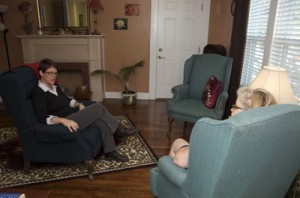 Noelle is available for a 15-minute phone consultation free of charge to discuss potential counseling options and to determine if the services she offers may meet your needs.